This past March, we completed our 6 hour Memory Walk to raise money for the Alzheimer's Society. Thanks to the generous donations of our staff and relatives, we blew past our target and raised over £480! Throughout the month of March, we raised funds for our charity walk with a list of fun and games within the home including guess the teddy, bake sales and games.

What is the Memory Walk?
In the Alzheimer Society's own words, the Memory Walk is a family-friendly, sponsored walk that helps to make a difference by raising money to help society better understand dementia. Free to join, by participating you help to raise funds to find cures for dementia and to give support to families facing difficulties with the disease.
With this in mind, we wanted to take part on behalf of Westacre Nursing Home to help do our part in raising money for the Alzheimer's Society. To do this we opened our own Just Giving page to create a space where staff, friends, families and relatives could donate to an important cause.
With covid being an issue and social distancing in place, the memory walk was quite different this year. What is usually quite a communal event, with open charity events and group walks, for 2021 we had to make it alone.
That said, if you're looking to participate in the next round of Memory Walk events due to happen this September, it looks as though you will be able to do so as more of a group effort!
Not up for the crowds and want to go it alone? Or maybe you're just looking for a nice walk in the Hampshire area? Read on and get inspired!
The Hampshire Itchen River Walk
For our memory walk, we decided that we would try to navigate the entire length of the River Itchen. Starting at Cobden Bridge in Southampton and ending up all the way at Westacre in Winchester. We decided on the route before looking at how long it would really take. After a sedentary 2020, the prospect of walking for over 6 hours was an intimidating one!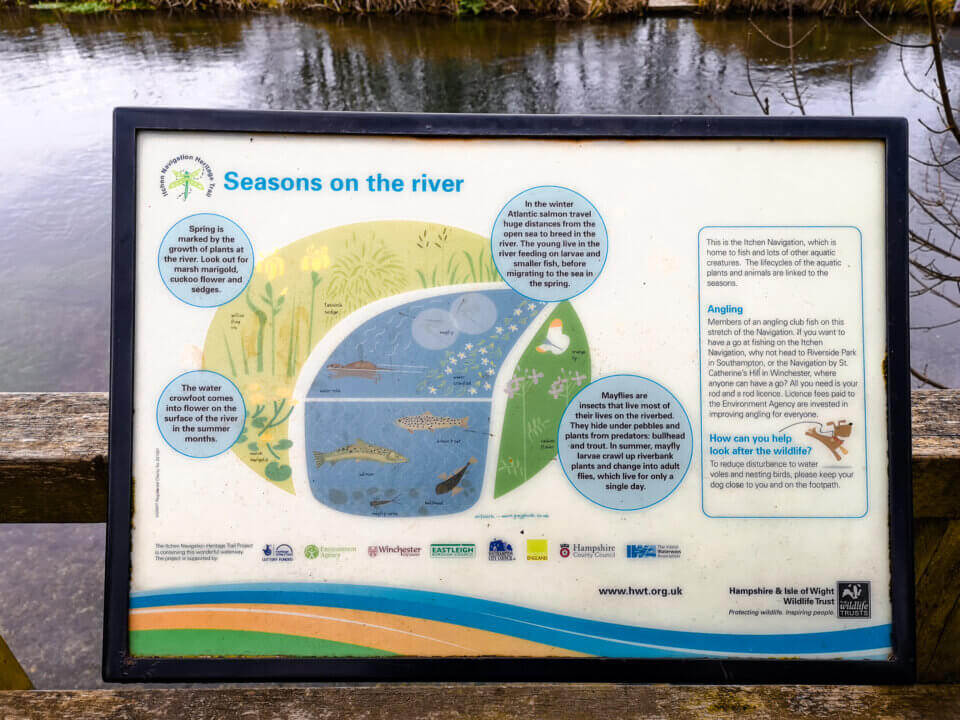 Which River Itchen Walk?
With the river spanning a length of 28 miles, there are several ways to carry out a River Itchen excursion. From Itchen Abbas to town centre, or a circular walk-through Itchen way. For the purpose of our trek, we decided to begin from where the river Itchen starts at Cobden Bridge in Southampton, ending at where else other than Westacre, our care home in Winchester!
With our destination decided, we began our search for the most ideal and picturesque route for the event. That's when we found a map on all.trails.com which was really helpful.
Wildlife and Landmarks
The route was as picturesque as one can possibly get in Hampshire with a variety of wildlife and greenery along the way. This way in particular took us up behind the Henstig Alpaca farms, which gave us the opportunity to see these beautiful animals resting up just across the river. One of them even walked up to the water to see us! We also got the chance to see robins, swans and a few sheep us we passed behind a few small farms.
A few other sights on the way are the Hockley Railway Viaduct, Berry Meadow and St Mary's Church in Twyford. Naturally, as a countryside walk, the route was also a perfect opportunity to take a dog, away from any cars and easier on their feet due to the lack of pavement.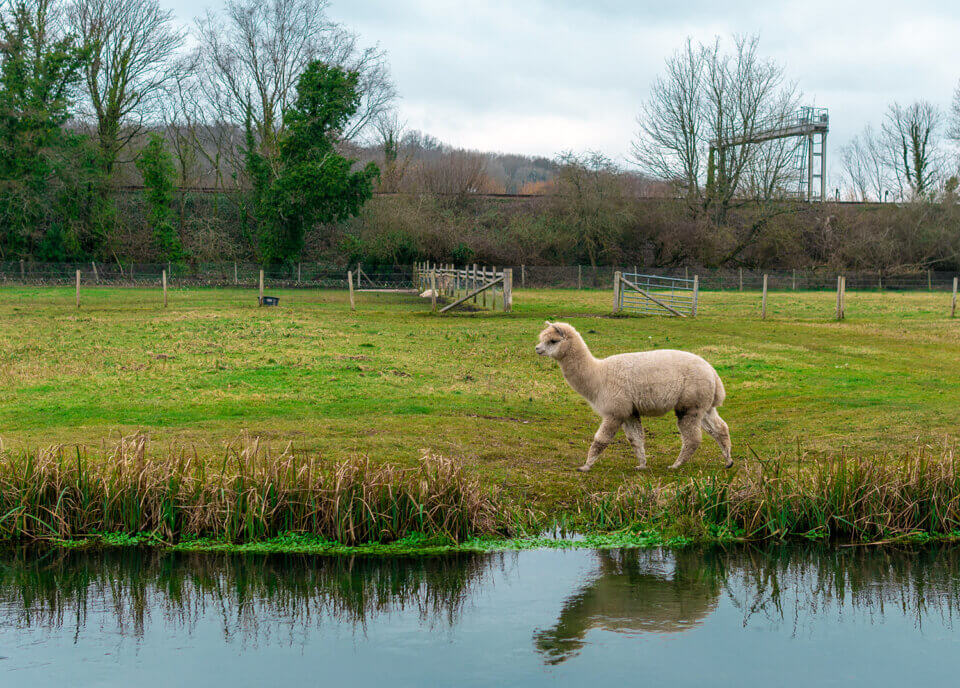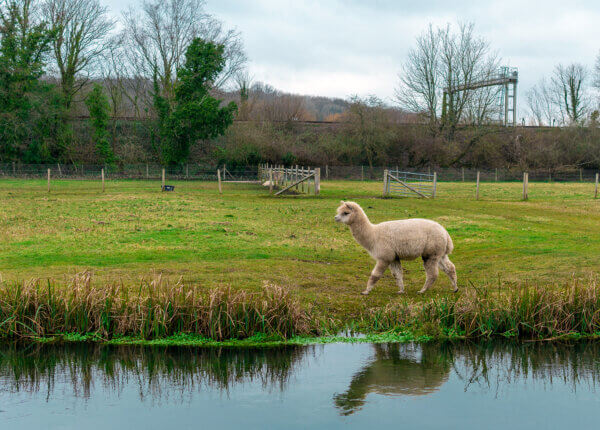 The Walk!
That's not to say that traveling the River Itchen is a breeze, however! There is currently quite significant flooding up towards Shawford station, so a good pair of wellies would be recommended!
With it clocking in at around 12 miles we'd also recommend stopping off at the many pubs along the way for a quick refresher and snack. Unfortunately, due to covid restrictions, they were all closed back in March, but our feet certainly wished we had the opportunity to stop by the end of it!
Looking to do your own Hampshire-based Memory Walk?
Alzheimer's Society page to sign up and start your own charity walk. https://www.alzheimers.org.uk/memory-walk/find-a-walk
If you'd like to follow the Southampton to Winchester, River Itchen trail yourself, you can find a map on alltrails.com. We didn't stick entirely to this route, but it serves as a good guide to plan your own walk.
For more information about Westacre Nursing Home and what we do, check out our page on Dementia Care, or for more information on our activities, give our monthly newsletter a browse!