A Beautifully Equipped Winchester Nursing Home
Set in the picturesque leafy suburbs of Sleepers Hill in Winchester, Westacre Nursing Home is a charming Edwardian building, custom developed to provide permanent and respite care for vulnerable adults over 65.
Accommodation at Westacre is spread over three floors, with interconnecting lifts and stair wells and boasts many original features. We have undertaken two significant extensions to the home in order to provide the very best, fully equipped facilities in a tastefully elegant setting.
Westacre facilities include:
Reception: Our reception is the first point of call for many of our visitors. We strongly encourage friends, family and loved ones to visit residents during their stay with us and so have built a light, airy and welcoming reception. Containing fresh flowers and drink making facilities our reception is designed to put both guests and residents at their ease the moment they step through the door.
Day rooms: Whether our residents wish to spend their time in our well stocked library, bright and airy conservatory or tastefully decorated lounges, Westacre offers a selection of comfortably furnished day rooms, decorated throughout with many lovely pictures and charming original features.
Dining: We have put a great emphasis on natural light in the design of Westacre and this is no more apparent than in our dining room. Situated in our extensive purpose built conservatory our diners can overlook our beautiful grounds as they enjoy our healthy, carefully selected menus.
Hair Salon: Getting a haircut can be stressful for someone living with dementia and so we have our own purposely fitted-out hair salon. Dementia friendly hairdressers visit weekly to assist our residents in looking and feeling their best in a safe and reassuring environment.
Rooms: Westacre offers a selection of rooms in order to meet the varied needs of our guests. We have our own carefully laid out and fully self-contained convalescence floor ideal for those recovering from illness, surgery or in need of more specialised nursing care. We also have a selection of single occupancy rooms with variable en-suite facilities, some featuring beautiful duel-aspect perspectives out over our lovely grounds and well as suites and double rooms for partners.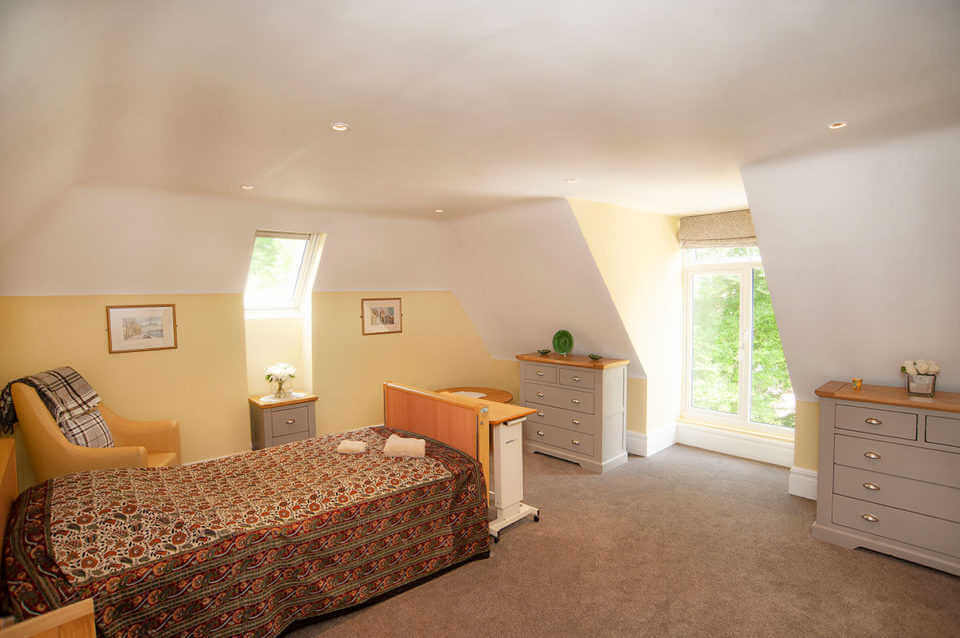 All of our rooms are in line with CQC requirements, equipped with adjustable beds, wardrobes, bedside cabinets and chest of drawers, as well as carefully thought-out lighting, non-slip bathroom floor, care call system and adjustable control central heating. We encourage residents to personalise their rooms with photographs and furniture items and we also use 'memory boxes' in rooms containing personal items which are reassuring and which staff can use to help people reminisce.
Gardens and Grounds: We are very lucky to enjoy spacious enclosed gardens here at Westacre, all easily accessible, equipped with ramps, patio, and shaded areas as well as plenty of outside seating.
Reminiscence Caravan: Situated within our lovely grounds is our fabulous Reminiscence Caravan. A sanctuary of lost memories designed to spark memories of holidays during the swinging sixties and seventies this beautiful vintage caravan is complete with dark wood panelling, floral net curtains and a brown flowered fitted sofa. It features prominently in our reminiscence therapy treatment program.
If you would like to visit Westacre and take a tour around our beautiful home here in Winchester, Hampshire, then please do not hesitate to get in touch.