With Christmas fast approaching, Year 10 students from St Swithun's Independent School designed their own Christmas cards for our residents as part of a festive competition to mark the season.
Since October, classes from St Swithun's have been paying regular visits to our residents. St Swithun's students have built friendships with our residents through various activities including choir singing and playing games.
Research has shown that people living with dementia demonstrate a higher level of positive engagement when interacting with children. Hence, these special visits have been a collaboration between both St Swithun's and Westacre to promote healthy and beneficial interactions between our residents and local children from the school.
The Christmas card competition formed part of the student's latest visit to Westacre. Students collaborated with our residents to get creative and make their own Christmas cards which were then judged by other residents and the staff team at Westacre. Winning students, Eleanor Smith and Celeste Austin, both received £10 WHSmiths Vouchers whilst everyone received a box of chocolates for participating.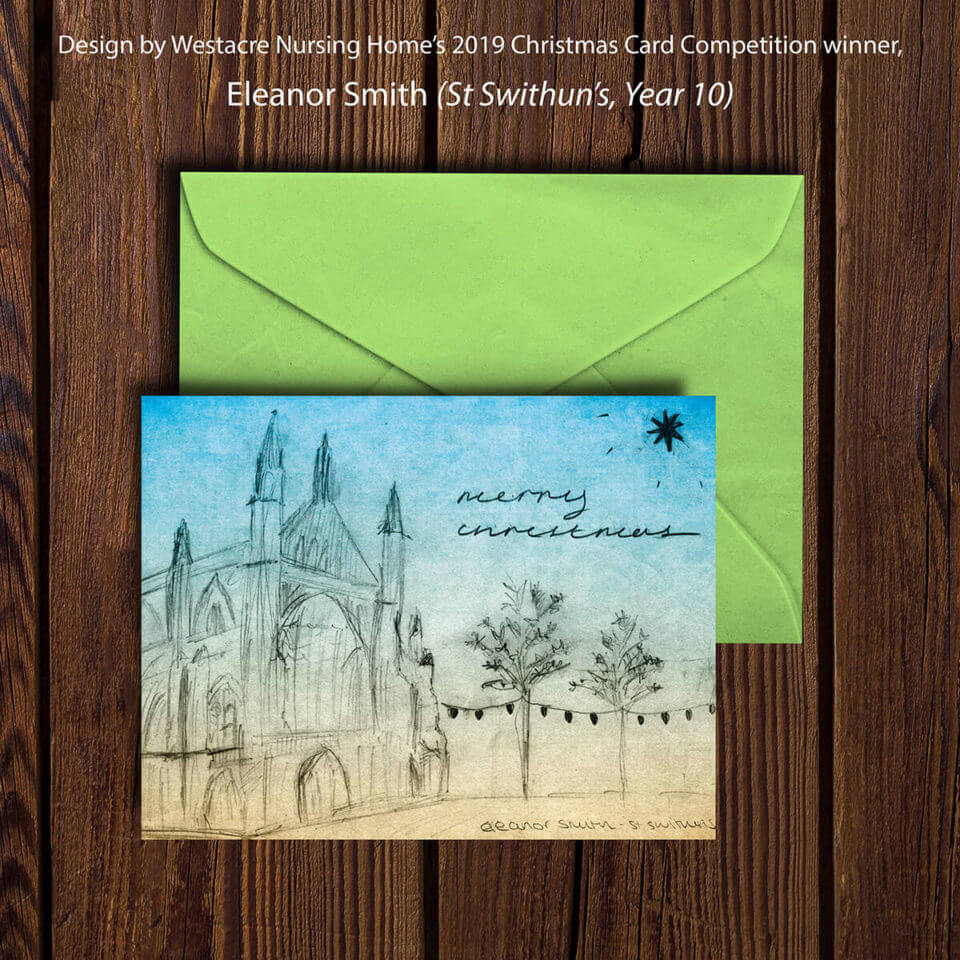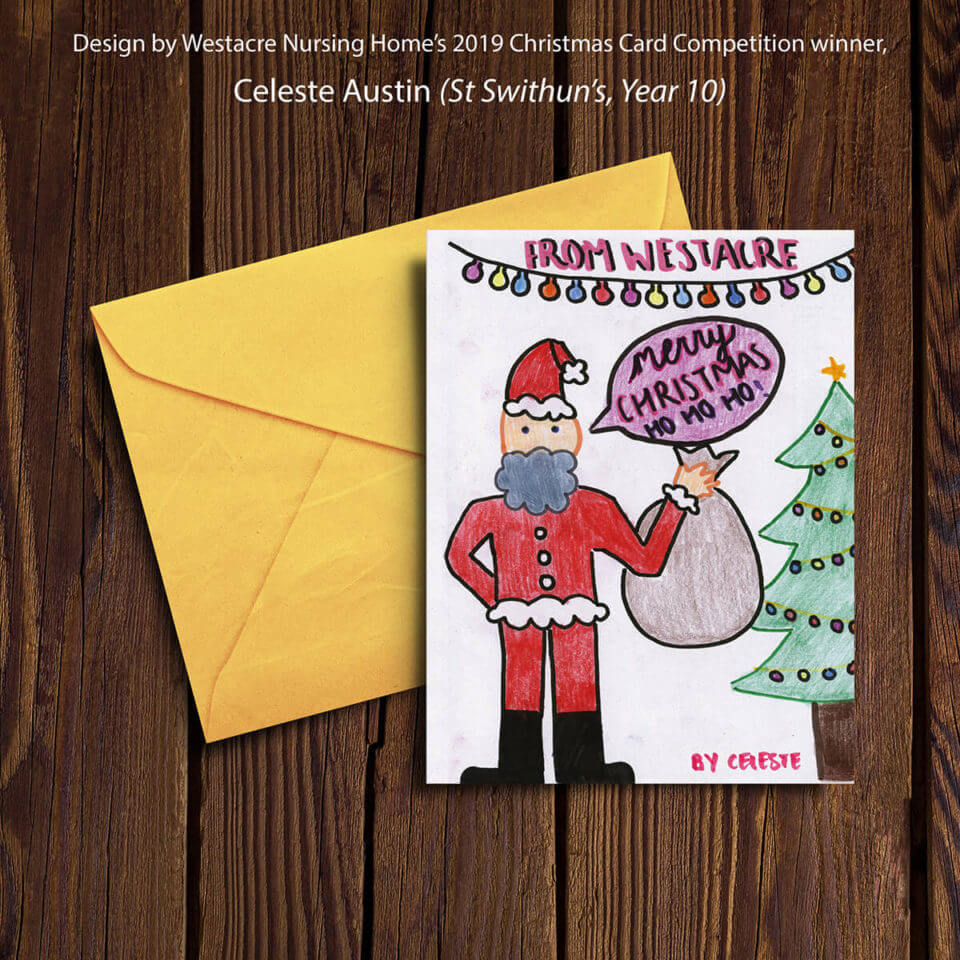 Diana Hearn, Manager of Westacre Nursing Home said:
"Having regular visits from St Swithun's to end the year has been fantastic. Some really special friendships are blossoming between the students and our residents. This has really invigorated our residents and it looks like the students are having lots of fun too!"
Jonathan Brown, Head of geography and Co-curricular coordinator at St Swithun's said:
"Thanks to Westacre for hosting our students. The competition was a lovely way for our students to start feeling Christmassy and give something back to our local community. Our students are always so enthused following our visits to Westacre and it's been great to see friendships forming and both young and old benefitting."