The dedicated team from Westacre Nursing Home has been reaching out to the Winchester community to share what they know about helping people with dementia, in partnership with Dementia Friendly Winchester.
'What can you do to support people with dementia and help them live well?'
This is the question we've has been seeking to answer, with a series of events in our home and around the local community.
We are part of Dementia Friendly Winchester, a volunteer action group comprising organisations, businesses and individuals committed to making Winchester more dementia friendly.
We recently hosted a group of Year 10 students from St Swithun's School, providing an education session which helped the pupils to become 'Dementia Friends.'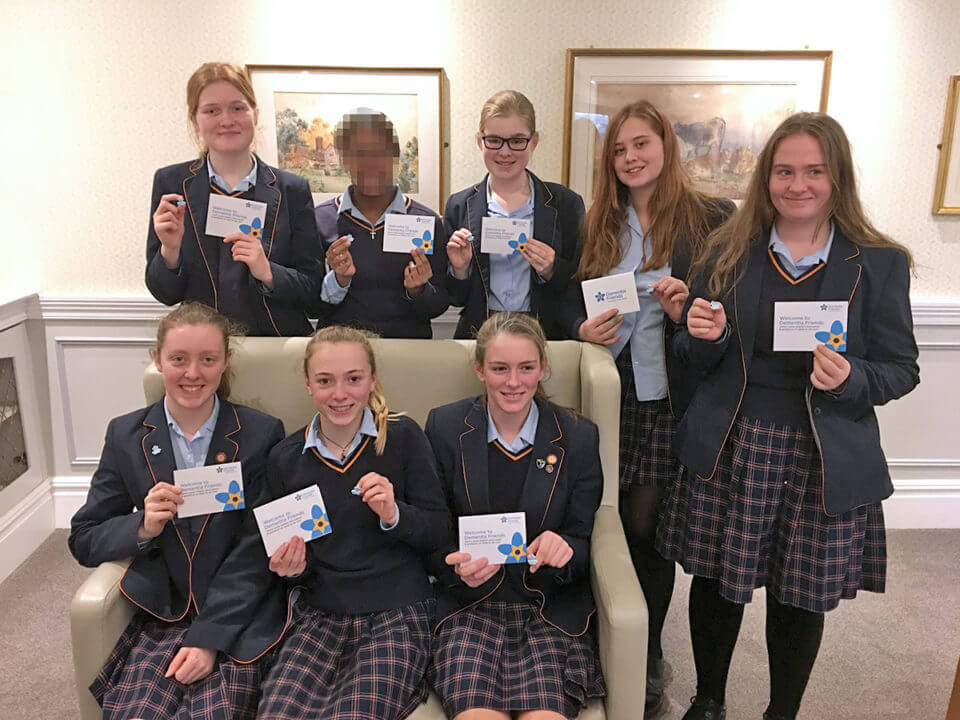 Dementia Friends is an Alzheimer's Society initiative which aims to raise awareness and understanding of the condition and how it affects lives, as well as the actions we can all take to help people with dementia feel less isolated and continue to live in the way they want to.
St Swithun's often visit Westacre to engage with residents through various projects, such as arts and crafts. This promoted us to educate the pupils on dementia so they can better understand the condition.
Westacre's Geoff Pride, a Dementia Friends champion and experienced care sector consultant, has also been out delivering Dementia Friendly sessions at the Discovery Centre in Jewry Street, Winchester, and will be at Christ Church on March 2nd.
Geoff Pride said about the Dementia Friendly Initiative:
"At Westacre we are passionate about the Dementia Friendly initiative because we know how life-changing the condition is and the difference it makes when people understand and are able to offer support.

"Anyone can be a Dementia Friend, and that can mean anything from getting involved in campaigning to just wearing an awareness-raising badge or taking steps in your own life to show support – perhaps visiting someone with dementia, helping someone in a supermarket, or just showing patience in a queue. Awareness and every small action can make a difference."