A Trip Down Memory Lane
It's said that memories are our dearest possessions. We may not carry material goods with us forever, but, if we are fortunate enough, we will carry our memories with us until the end of our lives.
Unfortunately, this theory does not apply to everyone. With old age also comes lacunar amnesia (the loss of memory). And for those who live with Dementia, the 'memory baggage' becomes even emptier through time.
At Westacre, we understand how important it is to keep dear memories alive. For this reason, we have many Dementia care initiatives which aim to help our residents evoke long-lost memories.
We've recently taken on a fabulous project to help our residents and other members of the community, who live with Dementia, revive their memories. So, we bought an old caravan and we worked hard to transform it into a sanctuary of lost memories: The Reminiscence Caravan!
This project is part of our Reminiscence Therapy treatment program to spark memories of holidays during the swinging sixties and seventies. Reminiscence Therapy is a treatment that uses all the senses to help those with dementia recall memories. Reminiscing is known to provide powerful relief for people living with Dementia because it brings back good memories. Sadly, for many people with Dementia, recent memories deteriorate first. Through reminiscing Dementia sufferers can start to feel more positive and happier.
The beautiful vintage caravan, with dark wood panelling, floral net curtains and a brown flowered fitted sofa will be installed in our garden from mid-August and will be available for our residents and their families to enjoy throughout the year!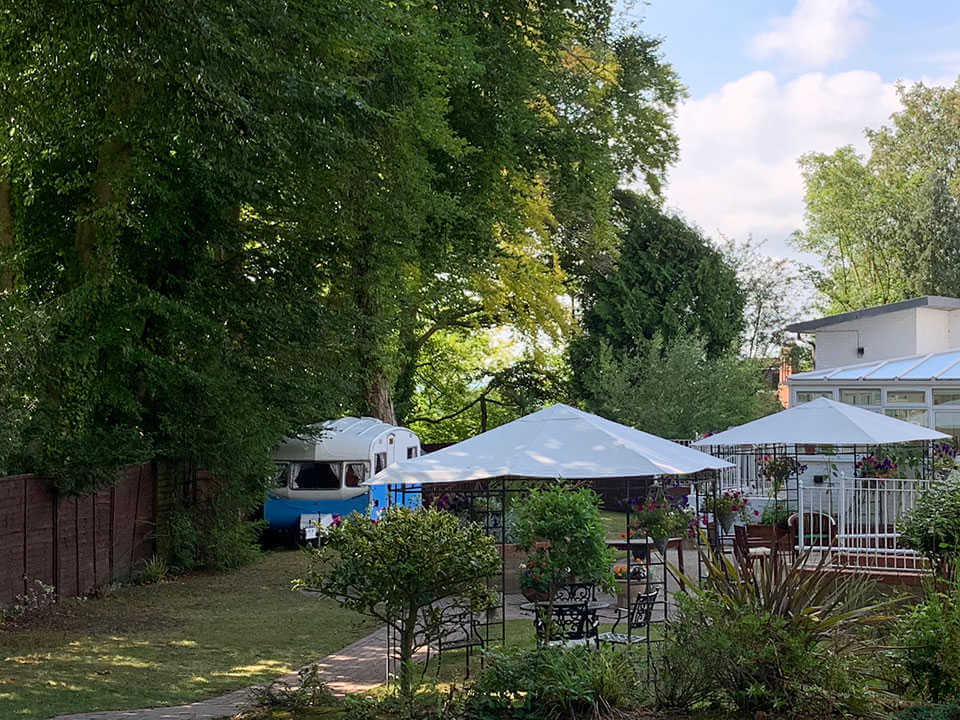 Press & Trade Coverage for the Reminiscence Caravan